From forging personal connections between employees to fighting attrition, firms see myriad benefits in team-building trips.

Remember this line?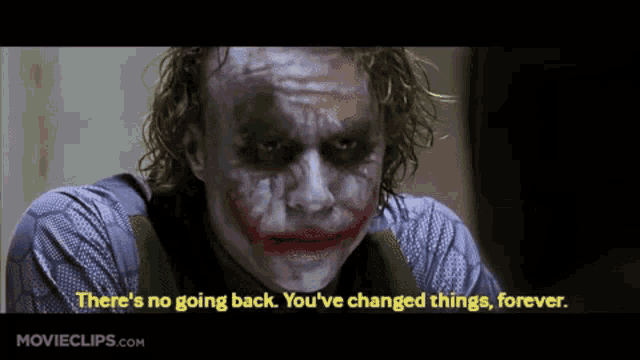 Gif courtesy of tenor.com


We know that was 2008, in Gotham City. The Joker was talking to the Batman.
But, given how things are in 2020-2021, the Joker might well have been talking to the darned virus - COVID-19 - that's been plaguing us all.
COVID-19 and the workplace
Workplace dynamics have changed. Image courtesy of Simon Abrams on Unsplash.

One setting that's felt the full effect of COVID has been the workplace.
The old playbooks on employee and office management aren't working any more. Questions that would hardly have been murmured before are now leading full-throated discussions.
One of the biggest shifts has been the rise in remote work.
The rise of remote working
Have you heard of the phrase 'digital nomad'?
This is how Investopedia defines a 'digital nomad':
Digital nomads are people who are location-independent and use technology to perform their job, living a nomadic lifestyle.
Image courtesy of manuel ramirez from Pixabay.

Before 2020, this was widely considered an exotic term, applying to the 'laptop entrepreneurs' who claimed to run their business or earn a living on their laptop, whilst living in offbeat locations (a villa on a beach in Bali, for example).
And then came COVID, locking down cities and countries, and making it impossible to 'go to work'.
Does that mean everyone became a 'digital nomad'?
Well, not exactly...and there's the problem.
There's a certain romanticism in the 'digital nomad' way of life - building income streams (often, more than one) strong enough to sustain oneself while one satisfies their wanderlust.
If that were the case, team building wouldn't really be a concern for workplaces.
What's happened is that people are still living in their homes, just like they used to. They're just not attending the physical office.
They're logging in remotely.
Staring wistfully at the outdoors. Image courtesy of Yasmina H on Unsplash.

In other words, the 'nomad' aspect is gone.
It's just 'digital work'.
Why is that a problem?
Well, the 'nomad' aspect of the 'digital nomad' lifestyle was crucial in motivating people to put their best into their work.
Not being attached to any one location in particular, sustaining oneself while exploring new places - this in itself was a huge incentive to focus on work.
When it comes to 'digital work', however, this aspect is missing.
Now only that, the things that used to sustain employee motivation when they worked in physical offices, like
Interacting face to face with colleagues.

Travelling out of the house regularly, getting a change of scenery.

Meeting up with people after-hours.
Image courtesy of Drew Farwell on Unsplash.

These aspects are gone too…
This is where 'team building' comes into play
Image courtesy of Here and now, unfortunately, ends my journey on Pixabay from Pixabay.

Investing in team building events and exercises can help companies keep employees motivated, and undo some of the stress faced by teams and individual team members due to remote work.
Let's take a look at some of the issues team building events can help with…
Employee motivation
The lack of human interaction with colleagues, and the lack of a regular change of scenery (as in through having to travel to work regularly) can kill employees' enthusiasm towards their job.
A team building event that gets employees to collaborate on activities can really motivate employees to work hard.
Resignations
Unless you've been living under a rock, you've heard of the 'Great Resignation' of 2021 - people are just not returning to, or turning up for work.
Now, the reasons for this might be many, but a team building event can solve this to a great extent, by motivating employees to think of themselves as part of the team.
Employee attrition
Another major problem has been employee attrition - workplaces poaching each other's workers.
For whatever reason this occurs, I think you realize that the same logic - motivating employees to think of themselves as non-replaceable parts of the team.
Detox and mutual respect
Tough work environments can result in arguments and bad blood between employees.
A good team building event can detox the workplace environment, and get employees to respect one another. This is crucial for optimal team performance.
I think you can appreciate that team building is no longer a 'good to have goal', but a business imperative.
Team building at an escape room
Escape rooms like us do host team building events.
The question is - what is it about an escape room that makes us a good fit for hosting team building events?
Inciting involvement
Take a look at the escape room experience.
Masterminding a heist.

Breaking out of a prison.

Leading a raid on a bunker.

Matching wits with a serial killer.
As unlike the day to day work environment as could be.
Really gets participants to flex their minds, roll up their sleeves, and dive into the activity! There won't be a single person in the group standing apart, uninterested, flicking through Instagram on their phone.
Encouraging communication and collaboration
It's the 'thrilling activity' dynamic at work again.
It's something participants choose of their free will to get involved in. And being employees, they're intelligent enough to understand that unless they collaborate with each other, they won't be able to beat the clock.
Their success is the team's success. And the team can't succeed unless team members choose to give their all to the team effort.
Which prods them into communicating and collaborating with each other.
Building respect and relationships among team members
As team members work together to spot clues, solve puzzles and brainstorm how to escape the room, they'll appreciate what each of them brings to the table; building respect for one another.
And that in turn will build relationships among team members, raising the incentives for them to stay on, if other companies want to poach them.
In conclusion,
Team building is no longer merely a feel-good activity…
...but a necessity for companies to survive the remote working (and the hybrid working) regime.
Good team building events can build team spirit, raise employee morale, forge employee relationships, and lower employee attrition.
And escape room room team building events, being activities that incite involvement from all participants, are especially effective at helping business meet their team building goals.
Inspired by this CNBC report.
Featured image courtesy of Hannah Busing on Unsplash.
BLOGS