Small businesses in Chicago are hurting from COVID-19 restrictions. Here's what you can do to help.

Like most cities around the world, Chicago has faced an absolute annus horribilis in 2020.
For months, the city was under a severe lockdown.
Even as we're gradually reopening, outdoor activities remain restricted.
No doubt these restrictions are crucial to bring the COVID-19 pandemic under control.
However, outdoor activities being restricted also means that the lifeblood of the thousands of small and local businesses that dot Chicago has been cut off.
True to their fighting spirit, Chicago's businesses and firms have been innovating and adjusting operations in line with current guidelines.
Here's how you can help…
Why you should care about the small and local businesses
Image courtesy Pixabay.

Things are getting serious!
There are 3 main reasons you should care about small businesses in Chicago:
They give Chicago a unique identity.

They account for more than half the jobs in the city.

They are an implicit investment - and an impactful investment - in the communities they serve.
They also contribute enormously to the city's revenues.
Finally, many small businesses are engaged in social service even during these difficult times (like offering free coffee and meals to first responders).
What do the numbers say?
Gif by Giphy.
It's not looking good.
Chicago ranks within the top 5 US cities for business closings.
Between March and July, 2400 small and local businesses in Chicago had permanently shut down due to COVID-19.
How can you support small and local businesses
Generally speaking, the best way to support a small business is to buy from it or hire its services.
However, these being completely unprecedented times, you should also consider helping out businesses directly with cash, or by helping out their employees.
Buy from small and local Chicago businesses
Like I said, true to their spirit, Chicago's small and local businesses aren't going out without a fight.
The next time you want a book, clothes, coffee mugs and so on, instead of logging onto Amazon, look through nearby shops first!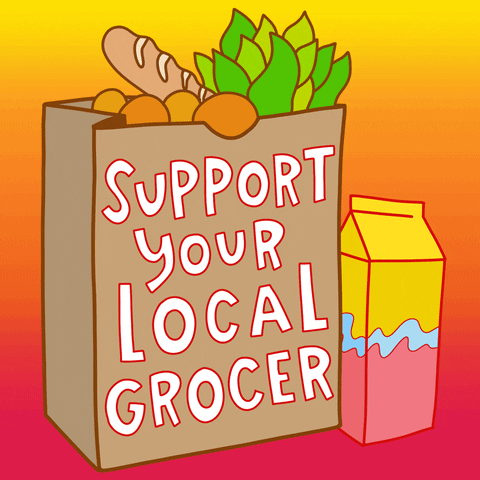 Gif by Giphy.
This is a start!
Many of them have reopened, but operating under restrictions, according to the city's guidelines.
For example, bookshops and clothes stores might be offering doorstep delivery - you order something, and pick it up from their doorstep.
Many restaurants are offering takeaway services. Avail of their services!
If you're planning a get together with your friends, visit local haunts. Many are operating, albeit with restrictions, or have scaled down. Here's how the most popular Chicago activities compare on COVID preparedness.
Order on behalf of your neighbors
If you know someone in your neighborhood who lives alone, or is depressed, or has lost their job and can't afford to order, consider picking something up for them as well.
Image courtesy Unsplash.

Someone elderly living nearby might have become cut off from their relatives, and this would be a nice gesture for them.
This way, you're both helping out a local business, AND doing something nice for people who've fallen upon difficult times.
Place orders via websites and apps
Image courtesy Unsplash.

Businesses need to start taking online sales
seriously.
If you really don't want to venture out, consider ordering online.
The pandemic has served as a wakeup call for small and local businesses to establish an online presence.
Many have opened up their own business websites, and even their own order and delivery apps.
Niche websites
You can also look for niche websites that list out specific kinds of businesses.
For example, the website Shop in place Chicago focuses on small entrepreneurs in Chicago, especially those who employ 30 or fewer workers.
Image courtesy Unsplash.
These guys get paychecks only if you order.
When you place orders online, you're throwing both the business and the delivery person a lifeline.
Purchase gift cards
Image courtesy Unsplash.

A gift is always a good thing.
During these difficult times, the "gift card" has become your gift to the business owner.
Because of operating restrictions, packing and delivering products has become much more difficult for businesses.
So, when patrons purchase gift certificates, business owners are immensely grateful for the show of support, in addition to the obvious benefit of the desperately needed cash.
Trying before buying
Say you're buying clothes for yourself. You'd want to try them out before you buy, right?
Unfortunately, that might be difficult right now.
Gift certificates can prove very useful in supporting local businesses in such cases.
The business gets cash immediately.
You can still buy clothes that fit you, when conditions improve, and the store can allow trials.
Advance gift-giving
If you were planning a get-together with your friends later on in the year, you can consider a virtual get-together now.
Order the food for them, from local shops.

Host the get-together online.
Ten to one they were cooped up as well; they'll be grateful to meet up.
You're supporting the local business you buy the food from.
You can also consider advancing gifts for special occasions like birthdays, Christmas, New Year, and so on.
For many small and local businesses, these gift cards may make the difference between surviving the pandemic, and closing for good.
Attend virtual events and classes
Image courtesy Unsplash.

Learn and participate online.
Businesses like tutor services, yoga studios, fitness centers; and institutions like museums, are offering online/virtual tours, tutorials, and walkthroughs.
Some are charging a fee.

Others may be offering them for free, but accepting donations.
Now, of course, the online/virtual event can't compensate for the real thing.
But, these being unprecedented times, you can support these businesses by signing up for their online/virtual events, and donating.
Subscribe
Many establishments have opened up subscription or membership options.
Go through the websites of your local businesses, and look for subscription or membership opportunities. Sign up for ones you find useful.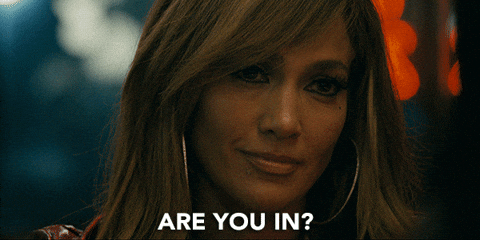 Gif by Giphy.

It's a good way to support them; plus you gain access to exclusive events, products and/or services.
Bid for memorabilia; buy merch
Image courtesy Unsplash.

Do you have a soft corner for old stuff from
your local store?
Is there an artwork hanging on the walls of your local bookstore that you've always admired?
Or a table at the local cafe, at which you had your first date, and you have a soft spot for?
Many businesses are auctioning off items to make ends meet.
They could very well be the memorabilia you've been yearning to have for a long time. You should place generous bids for them.
You acquire something you're passionate about; while supporting a deserving local business.
You can also check whether businesses are selling merch, and consider making a purchase.
Volunteer your skills and/or your assets
Image courtesy Unsplash.

Volunteer time, skills, or labor.
There are a lot of ways you can help a local business by volunteering in different capacities for them.
Social media
Image courtesy Unsplash.

Share it forward!
Instead of just scrolling through your Facebook feed, roll up your sleeves, make a list of the businesses you want to support, and start sharing their messages on your timeline, and forwarding them.
Encourage your friends to do the same.
This help the businesses acquire a wider reach online, at zero extra cost to them.
Rate and review
Also, if you've ordered from a local business before, but forgot to leave a review, this is the time to rate & review their services. It'll raise their overall rating, and give them a higher profile.
You can do this at:
Their business website.

Business directories like Yelp, Google My Business, and the BBB.

Their social media profiles.
Help them out professionally
For example, if you're a tax consultant, you could volunteer your time.
Help a small business apply for various loans and grants (like the SBA's disaster loans or various state and city initiatives), and advise them on various tax issues.
If you're a web developer or designer, you could help businesses set up or improve their own business websites.
Other ways to volunteer
If there are people in your apartment building who can't go out and buy stuff from their favorite local eatery, deliver it to them.
Put up posters of businesses in your building and the neighborhood.
Top up that tip!
Image courtesy Unsplash.

Tip generously.
Even during normal times, tips make up a large part of the earnings of waiters, bartenders, delivery persons.
At this time, when business is slow, and orders are down, higher tips are key to making up for lost wages.
Higher tips can also be said to reflect the risk they're taking by reporting for work and fulfilling your orders in the middle of a pandemic.
A few tips on how you can tip well
There are 3 main issues you should consider when tipping:
Tip electronically, or hand over cash?
Hygiene-wise, the best way to tip would be via cards, or through the website/app you ordered from; that way, you avoid handling cash.
On the other hand, if you're worried about tips being used to subsidize pay, or about charges and fees reducing the cash that ultimately reaches the delivery person, waiter, etc, you should hand over cash.
How much should you tip?
A good thumb rule is to bump your tip rate up by 5%. For example, if you used to tip 10% earlier, consider raising that to 15%.
Since these are difficult times, many people consider 15% to be the minimum rate at which consumers should tip.
Make the tip part of a grateful message
Don't just hand over the money.
Accompany it with a smile, and a heartfelt message, something like "Thanks for delivering it to me", or "You guys are doing an awesome job".
Donate to small businesses in Chicago
Image courtesy Unsplash.

Finally, one other (and obvious) way to help out your local business in Chicago is to directly donate.
Many businesses have set up GoFundMe appeals...or their fans have set up the appeals for them.
Look for other online fundraisers if you want to help out.
Benefits of donations
One, they're unconditional, that is, businesses can use the money as they see fit.
Two, they're direct. The money reaches the business directly, instead of trickling through levels of banks and bureaucrats.
Three, donations come with no strings attached. Unlike with government aid, which might require businesses to file a maze of reports, or have their regulations changed frequently.
How you can donate
The most obvious way is to just donate directly to a virtual tip jar or a fundraiser.
However, there are ways of indirectly donating to a business. This is a good way of helping businesses who haven't set up donation appeals.
One way is to

not demand a refund

if your booking or order gets cancelled.

If you can't afford to just give the money away,

opt for a credit

rather than a refund.

A third way is to

pay for charitable donations

. Confused? Let me explain…
Paying for charitable donations
Say a local business in Chicago, in a show of extreme generosity, is offering free food to emergency workers and first responders.
You can support that business by paying for the food, or some of it.
You can even support businesses that are in no position to offer free food this way.
Pay for some food, and ask the business to just give it away to a charity, or to emergency workers.
That way, the business earns some goodwill, without having to incur a cost.
Resources on supporting local businesses in Chicago during COVID-19
Here's a list of resources that small and local businesses in Chicago can tap, from UC's Center for Entrepreneurship and Innovation. Resources range from government programs to private initiatives, as well as other services (such as a low-cost gift card service).
The Northcenter Chamber of Commerce has put together a list of Chicago businesses who're offering takeaway and delivery services, who're fundraising, and so on.
Finally, here's the website Shop in place Chicago. This lists small businesses in Chicago, especially those with fewer than 30 workers (very small businesses). Some of these businesses may not have a website of their own, making Shop in place Chicago a great way to shop from them.
Supporting local businesses in Chicago during COVID-19 - Final thoughts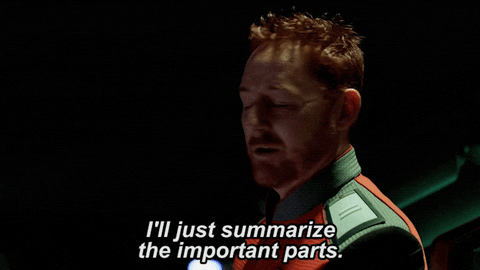 Gif by Giphy.
Here's the deal...
Large companies may be the ones in the headlines every other day.
They may be the ones who offer the highest paying, and the most glamorous jobs.
But it's the small and local business in Chicago who give us our unique identity.
THEY are the ones who account for the majority of payrolls.
THEY are the ones who make the more meaningful and impactful investments in our local communities.
And they need our help to survive.
From buying from them, to donating;

From volunteering your time and skills, to tipping their workers;

From boosting them on social media, to buying memorabilia…
There are a lot of ways we can help our local businesses, and thereby our communities, in Chicago.
How are you doing to go about it?
BLOGS