Experience Christmas like you have never experienced it before!

Chicago is one of the best places to celebrate Christmas.
From tree lighting, to holiday shopping, to Christmas markets, caroling, special events - we've got something for everyone!
If you have questions like:
What are the best Christmas 2021 events to look forward to in Chicago?

What's open in Chicago on Christmas?

What are some offbeat things to do during Christmas in Chicago?
Read on, and ye shall find yer answers!
(Oh, and if you're a
Home Alone
fan, there's a very pleasant surprise waiting for you!)
Classic Christmas traditions in Chicago
Image by monicore from Pixabay.

Some Chicago quintessentials that give our Christmas festivities a uniquely Chicagoan spirit.
The city of Chicago Christmas Tree
The 108th Annual City of Chicago Christmas Tree will light up the Michigan Ave.-Washington St. intersection all the way through to January 9th.
The tree's lights will be on from 6am till 11pm every day till Jan 9th; and they'll be on 24 hours for Christmas Eve into Christmas.
If you missed the lighting ceremony (happened on November 19th), better luck next year...and the tree remains a great place to start your Christmas photos at!
Entry: Free.
Date: Friday, November 19th, 2021 to Sunday, January 9th, 2022.
Time: 6am-11pm every day; 24 hours on Christmas Eve into Christmas.
Location: Millennium Park, near Michigan Ave. & Washington St.
Website: https://www.chicago.gov/city/en/depts/dca/supp_info/tree0.html
Christkindlmarket
Imagine yourself...
Sipping Belgian hot chocolate, munching on fresh pretzels and bratwurst at a Christmas themed table, surrounded by the aroma of spiced wine, listening to live Christmas music.
Pretty awesome, right?
Then you should make it a point to book a table in the Timber Haus at our very own Christkindlmarket.
Incidentally, this year happens to be their 25th anniversary.
They have 2 locations - one at the Daley Plaza, and the other in Gallagher Way in Wrigleyville.
Incidentally, did you know Gallagher Way also hosts a yearly St. Patrick's Day party? To know more such St. Paddy's Day facts. check out our post on celebrating St. Patrick's Day in Chicago!
Entry: Free.
Date: Friday, November 19th, 2021 to Christmas Eve, Friday, December 24th, 2021 (December 31st at Wrigleyville).
Time: Sundays to Thursdays, 11am-8pm; Fridays and Saturdays, 11am-10pm.
Location: Downtown Chicago: Daley Plaza, 50 W Washington St, Chicago, IL 60602.
Wrigleyville: Gallagher Way, 3635 N Clark St, Chicago, IL 60613.
Website: https://www.christkindlmarket.com/
Zoolights
Lincoln Park's annual Zoolights event remains one of the largest festive lights shows in Chicago.
Drop in to be mesmerized by the lights displays, and take part in various activities throughout the park.
Plus, on certain days, there will be ticketed special events, like Brelights, Tribute to A Charlie Brown Christmas, and Adults Night Out: Holidaze!.
Finally, Mr. Fox has received intelligence (he is, after all, a part time secret agent) that Santa himself will turn up at the Kovler Lion House.
Entry: Free on Mondays and Tuesdays. $5 Wednesday through Sunday.
Date: Friday, November 19th, 2021 to Sunday,January 2bd, 2022.
Time: 4pm onwards. The special events have individual timings.
Location: 2001 N Clark St, Chicago, IL 60614.
Website: https://www.lpzoo.org/event/zoolights-presented-by-comed-and-invesco-qqq/
Christmas around the world
Image by JESHOOTS.COM on Unsplash.

Beginning with a single tree in 1942, the MSI (Museum of Science and Industry)'s Christmas Around The World display has expanded to over fifty trees today.
* Along with the Museum of Science And Industry, there are 10 fabulous things that you can do in downtown Chicago?
A tribute to Chicago's increasingly diverse communities.
You'll be amazed at their various exhibits, including the Pioneer Zephyr train, and Take Flight 727, both of which are frequently reimagined.
Finally, you might even get a chance to visit Santa in his photo studio!
Update on Monday, December 20
th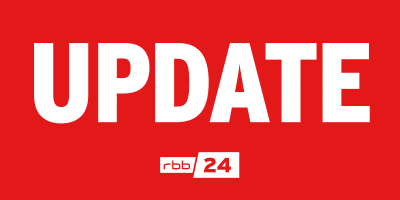 Gif via giphy.

MSI is open, but it requires you to wear a face mask while you're inside, with the only exception being if you're actively eating and/or drinking.
If you have a medical reason why you're unable to safely wear a mask, you should fill out a guest service request at least a week in advance.
Entry: Museum entry ticket. $21.95 for adults, and $12.95 for kids aged 3-11.
Date: Till Sunday,January 2bd, 2022.
Time: Museum hours; 9:30am-4pm.
Location: 5700 S Lake Shore Dr, Chicago, IL 60637.
Website: https://www.msichicago.org/explore/whats-here/exhibits/christmas-around-the-world/
Lightscape
Stroll through the Botanic Park, listen to trees singing, and bask in the glow of the Winter Cathedral.
And they've also conjured up some new installations especially for this year.
Update on Monday, December 20
th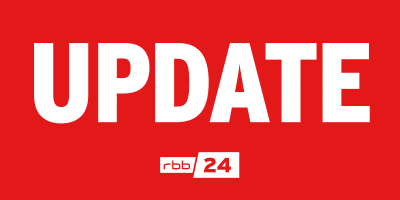 Gif via giphy.

Their website mentions the event is sold out. If you haven't booked tickets yet, you may need to wait for next year's event.
Entry: Around $26 for adults; around $14 for children, and free for children under 3. Exact prices vary according to whether you opt for a standard ticket or a premium ticket.
Date: Friday, November 12th, 2021 to Sunday,January 2bd, 2022. Closed on Christmas Eve (Friday, December 24th) and Christmas Day (Saturday, December 25th).
Time: 4:30pm–11pm, Final entry at 9:15pm.
Location: 1000 Lake Cook Road, Glencoe, IL 60022.
Website: https://www.chicagobotanic.org/lightscape
Ice skating in Millennium Park
Image by Weston MacKinnon on Unsplash.

Another Chicago holiday season tradition:
Ice skating (or, wobbling, or falling again and again, depending on how skilled you are) at McCormick Tribune Ice Rink (in Millennium Park)...
Followed by coffee at Momentum Coffee.
2021 is its twentieth anniversary.
Did you know that ice skating remains a top Chicago activity in February?
Entry: Entry is free.
However, if you wish to have a training session, you'll have to register. Plus, skating rentals will set you back by $10-$15, depending on the day.
Date: Runs through to March 6th 2022, but exact dates depend on the weather.
Time: Vary by day.
Location: 1 N Michigan Ave, Chicago, IL 60602.
Website: https://www.chicago.gov/city/en/depts/dca/supp_info/millennium_park10.html
Macy's Christmas window display
Image by Nick Sarvari on Unsplash.

After a break last year - you know why - Macy's is back with their beloved Christmas window displays again!
This year, their display features the story of TipToe, a young reindeer who was too shy to join Santa's reindeer team.
And let's not forget the famous chicken pot pie at the Walnut Room!
Entry: NA
Date: Ongoing.
Time: NA.
Location: 111 N State St, Chicago, IL 60602.
Website: https://www.macys.com/social/believe/tiptoe/
Holiday Sing-Along at Millennium Park
Formerly known as 'Caroling at Cloud Gate', the program has been expanded to include music from a wider range of Chicago's many communities.
This year they have an entire day focused on Latin culture and music, in addition to performances by Dexter Walker & Zion Movement, Kol Zimrah Jewish Community Singers, and the Chicago Community Chorus.
Entry: Free
Date: November 26th, December 3rd, December 10th, December 17th - all Fridays. AND, December 12th, Sunday.
Time: 6pm-7pm on the Fridays, 4pm-5pm on the Sunday.
Location: 201 E Randolph St, Chicago, IL 60602.
Website: https://www.chicago.gov/city/en/depts/dca/supp_info/millennium_park13.html
A Christmas Carol by the Goodman Theatre
Gif via giphy.

The Goodman Theatre's Christmastime production of A Christmas Carol has been a Chicago Christmas tradition since the mid-1970's.
This year is the 44th year, if I am not mistaken. Larry Yando will play Ebenezer Scrooge, as he has done for over a decade.
If you fancy a magical night complete with a visit from the Three Spirits of Christmas, make sure you book tickets!
Entry: Ticket prices can vary. Check their website for details.
Date: From Saturday, December 4th, 2021 through Friday, December 31st, 2021. No shows on Mondays.
Time: Depends on the date. Check their website for details.
Location: 170 N Dearborn St., Chicago.
Website: https://www.goodmantheatre.org/carol
2021 Christmas specials in Chicago
Christmas events and programs in and around Chicago that you'll want to check out!
Merry, Merry Chicago!
A veritable musical feast, featuring our Chicago Symphony Orchestra, and celebrated Broadway star Jessica Vosk, performing Christmas classics, including
Carols like O Come All Ye Faithful,

Favorites like It's the Most Wonderful Time of the Year,,and Have Yourself a Merry Little Christmas, and even

Classical options like Tchaikovsky's Nutcracker.
Like I said, a veritable multi-course feast.
Entry: Tickets.
Date: Friday, December 17th, 2021 to Thursday, December 23rd, 2021.
Time: Varies by date (see website for details).
Location: 220 S. Michigan Ave. Chicago, IL 60604.
Website: https://cso.org/performances/21-22/cso-specials/merry-merry-chicago/
Candlelight tour of the Glessner House
Image by Sixteen Miles Out on Unsplash.

The Glessner House is a historic residence here in Chicago.
It was designed and built during 1885-87 by well-known architect Henry Hobson Richardson for eminent lawyer John Jacob Glessner.
A lot of the original furnishings and customs have been preserved (or revived), making this candlelight tour a great way to step back in time and enjoy a very old-fashioned Christmas!
Entry: $18 tickets for non-members, $15 tickets for members.
Date: Saturday, December 18th, 2021.
Time: 4:30pm-7:15pm.
Location: 1800 South Prairie Avenue, Chicago, IL, 60616.
Website: https://www.glessnerhouse.org/programs/christmas-candlelight-second-saturday
Pentatonix: The Evergreen Christmas Tour 2021
OK, this is not exactly IN Chicago, but in Rosemont, which is a short drive away.
It is Pentatonix, after all.
Here's a sample of their performance, if you've never heard of them before:
Entry: Check website for ticket prices.
Date: Wednesday, December 15th, 2021.
Time: 7:30pm onwards.
Location: 6920 Mannheim Rd, Rosemont, IL 60018.
Website: https://rosemont.com/allstate/event/pentatonix-the-evergreen-christmas-tour/
Winter magic at Willow Hill
This is all set to change your expectations of a Christmas drive through.
Drive through a 250 ft light tunnel with animated videos, watch as Santa instructs his reindeer on their flight plans, gawk at FIFTY fully lit Christmas trees, and have your fill of Christmassy snacks!
Entry: $40 per car.
Date: Thursday, December 22nd, 2021 to Sunday, January 2nd, 2022.
Time: approx 1 hour slots, beginning at 4:30pm and ending at 9:30pm.
Location: 1350 Willow Rd, Northbrook, IL 60062.
Website: https://willowhillswintermagic.com/
Tribute to Rudolph The Red-Nosed Reindeer…
…or, to be more specific, to the beloved 1964 television special, and the 2001 movie involving the Island of Misfit Toys.
Is going on at The Rambler Kitchen.
There is an outdoor scene featuring wood sculptures by our very own Reaghan Murphy. And inside, each room will feature a different scene from the movies, with appropriate decor and staff in costume.
Plus of course themed food like Snickerdoodle Pretzels and festive cocktails.
Entry: Free.
Date: Through to Sunday, January 2nd, 2022.
Time: 4:00pm-2:00pm, Monday through Thursday, 11am-2am Fridays and Sundays, and 11am-3am on Saturdays.
Location: 4128 N Lincoln Ave, Chicago, IL 60618.
Website: https://theramblerchicago.com/misfit-christmas/
Offbeat ways to celebrate Christmas 2021 in Chicago
Don't like moving with the maddening crowds?
Looking to take your festivities off the beaten path?
Want to celebrate Christmas in Chicago in your own way?
May I recommend…
Butch McGuire's Christmas celebrations
You might find a recommendation to visit a particular pub on Christmas a wee bit strange...why not some other pub?
But, this ain't just some pub.
This is Butch McGuire's, which used leftover Christmas decor from a Goldblatt's to deck themselves for a Christmas party in 1960…
...and they've been doing it ever since!
And over the years, it's expanded to include a double decker train that runs through the bar, among other things.
AND they donate a lot of the profits from the celeb to the Mercy Home for Boys and Girls.
Entry: Free.
Date: Check website
Time: Varies by date (see website for details).
Location: 20 W Division St, Chicago, IL 60610.
Website: https://butchmcguires.com/whats-with-the-decorations/
Live out your Home Alone dream
Gif via giphy.

Yep, you read that right.
The actual house used in the filming of one of America's best-known comedy films, located in Winnetka (a suburb), is available for rent at $25 a night.
Plus, it will be fully decked out in time for Christmas!
Chicago beaches
These aren't seaside beaches, but ones along Lake Michigan, one of the Great Five Lakes...the only Great Lake that's entirely within the USA.
You will be exposed to the elements (read through the FAQ's for details), but the views are spectacular, and you can expect peaceful surroundings, as this would not be on the Christmas plans of most people.
Be warned though; there will be no lifeguards present, and swimming is strictly prohibited!
Entry: Free.
Website: https://www.chicagoparkdistrict.com/parks-facilities/beaches
Explore the lights of Andersonville
Organized by a Meetup group, this cuts across the handsome 19th-century houses, quaint antiques stores, and cafes that dot the Andersonville neighborhood.
Entry: Free.
Date: Saturday, December 18th, 2021.
Time: 5:00pm-7:00pm.
Location: Check the website.
Website: https://www.meetup.com/Walking-Across-Chicago/events/275609001/
Christmas and holiday shopping in Chicago
Looking to experience Christmas shopping, Chicago-style?
Need to get some last-minute holiday shopping done?
Have I got news for you!
Randolph Street Market on Michigan Avenue
Image by Lynda Hinton on Unsplash.

Walk along Michigan Avenue on December weekends before Christmas, and you'll see endless opportunities for shopping vintage and retro goods, unique foods, and all kinds of creative art.
The Randolph Street Market is back, and it's popped up on Michigan Avenue this year!
Entry: General tickets are $10 each. Seniors, students, teachers and military get tickets for $5. Children under 12 are not charged.
Date: December 4th and 5th, December 11th and 12th, and December 18th and 19th, all of them weekends (Saturdays and Sundays)
Time: 10:00am-5:00pm on all days.
Location: 830 N Michigan Avenue, Chicago, IL 60611.
Website: https://www.randolphstreetmarket.com/michigan-avenue-holiday-market-pop-up/
Holiday Market from the Chicago Artisan Market
What screams Christmas spirit more than supporting our talented and creative artisans?
Turn up at the Holiday Market organized by the Chicago Artisan Market at Fulton Market, and you'll be faced with…
the best of Chicago & the Midwest in food, fashion, home and art.
Entry: General tickets are $8 each. Other prices for group tickets (4 for $20), welcome drink ($15), and a DIY wreath workshop ($35-$65).
Date: Sunday, December 12th, 2021.
Time: 10am-4pm.
Location: Morgan MFG (401 N. Morgan St., Chicago).
Website: https://chicagoartisanmarket.com/
Holly Jolly Market
There'll be plenty to keep you jolly at this market, including (and this is from their website)...
beer, mulled wine, hot cocoa, lattes, hot pretzels, chicken fingers, pastries and more!
Plus there's music, merchandise, and Santa and the Snow Queen strolling through the market!
Entry: Check the website.
Date: Saturday, December 11th, 2021.
Time: 12pm-8pm.
Location: Northcenter Town Square - 4100 N Damen Ave, Chicago, IL 60618.
Website: https://www.northcenterneighborhood.org/event-4590058
FAQ's on celebrating Christmas 2021 in Chicago
Some of the questions I hear the most, answered.
Any updates on what weather to expect?
Image by Brandi Alexandra on Unsplash.

If you are a Chicagoan, you know we have freezing cold Decembers.
You also know how Chicago is Christmas-appropriate, as in you get plenty of opportunities to build snowmen, have snowball fights, and do whatever else you do when it snows.
As of now, there are no forecasts saying that 2021 will be any different.
Update on Monday, December 20
th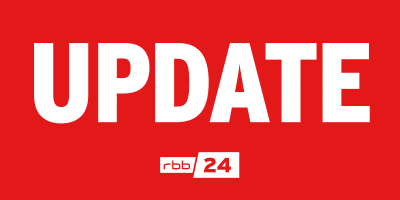 Gif via giphy.

Weather reports (like this NBC report) say that Chicago is likely to have a snow-free Christmas this year.
For those of you who are into meteorology, we ARE expected to receive precipitation, but in the form of rainfall, not snow.
My condolences to all the snow lovers out there!
What should I wear?
We don't judge. Wear whatever the heck you want.
That being said, you know it's going to be cold. So, gloves, coats, and warm shoes (thigh high boots for the ladies, maybe?) would prove useful.
Update on Monday, December 20
th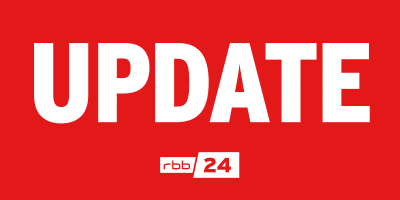 Gif via giphy.

As the weather forecasts predict more rain than snow, you might be well-advised to update your Christmas dress plans to be rain-appropriate.
What about COVID restrictions?
Image by Brandi Alexandra on Unsplash.

As of December 1st, Chicago is in Phase 5 of reopening.
In short, that means:
Masks ARE required in indoors public spaces, although they may be taken off in certain settings (such as restaurants).

Bars, restaurants and other establishments are allowed to run for their normal operating hours.

Public gatherings are allowed. But the organizers are advised to ask for proof of vaccination or a negative COVID test and mandate mask-wearing, to the extent feasible.
So, you can enjoy the festivities, BUT
You'd be well-advised to take your mask, a sanitizer, and proof of your vaccination status and/or a negative COVID test along with you.
Update on Monday, December 20
th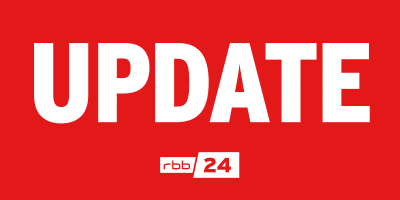 Gif via giphy.

It's no secret that COVID cases are increasing in Chicago, especially from the new 'Omicron' variant.
As of Monday December 20th there are no new restrictions on movement.
However, many theaters are cancelling performances, and shopping in stores is down.
And doctors are stressing on basic COVID health precautions, including
Getting vaccinated (get a booster if you're already fully vaccinated).

Wash your hands.

Wear masks while you're out.

Avoid crowded indoor settings, especially if it is poorly ventilated.

Get tested.

Stay home if you feel unwell.
I know.
It's not exactly the news we were looking forward to. But, we can't wish COVID away, and it's on all of us to keep ourselves and others safe.
Final thoughts
I think you've realized by now that I wasn't kidding when I said
Chicago is one of the best places to celebrate Christmas.
So, how are YOU planning to celebrate Christmas in Chicago? If you've still got a hole in your Christmas schedule to fill, visit Chicago's best-loved escape room!
Tweet it out, tag us, and add the hashtags #fiab #chicago #christmas.
Gif via giphy.

Banner image by Sean Ferigan on Unsplash.
BLOGS