Who will YOU be going with?

From live musical performances, to live art, to a life coaching class, science projects, gaming stations, reiki - almost literally anything you could look for in an open street fair.
There you have it - this Sundays on State is all set to be the largest yet.
Gif courtesy giphy.

Aren't we all?
A great opportunity for everyone - Chicagoans and visitors alike - to come together, revel in the festivities, and make a clean break from the horrors of 2020.
Haven't heard of Sundays on State?
Image courtesy of Robin Higgins from Pixabay.

It's Chicago's newest event, an open street fair organized by the Loop Alliance, to bring people and businesses together and help the city reopen.
Here's how the Alliance describes it…
Chicago's most iconic street, State Street, will close to traffic from Lake to Madison on select Sundays this summer and transform into an open street full of surprises.
What events can a visitor expect there?
Image courtesy of Taylor Heery on Unsplash.

Broadly, you can expect...
Live events, performers and maybe even classes like

Painting

Live theater

Yoga

Circus performers

Music

Various food and beverage options, including outdoor dining

Sidewalk sales
I'll come to the exact August 8th lineup a little later.
What are the dates on which it'll take place?
Image courtesy of tigerlily713 from Pixabay.

These are the Sundays on which Sundays on State are planned:
July 11th - over

July 18th - over

July 25th - over

August 8th - current event

August 22nd - coming

August 29th - coming

September 5th - coming

September 12th - coming
There are no events planned on August 1st and August 15th.
What are your plans on August 8th?
Sundays on State - August 8
th
The August 8th Sundays on State event will feature things like…
Live music by The Freakeasy, Jon Langford and His Fancy Men,Jason Winslade of Ritual Rhythms Chicago Drumming and so on (at different times and locations).

Performances by The Joffrey Ballet, Phaedra (bellydancing), Walter Parks & Master Accordionist Rob Curto and others

Games stations, including exclusive board games.

Various science and healthcare exhibitions, including a bone marrow drive and science projects for children.

An event by the Chicago Public Library.

An event by The Connection Movement and Chicago Cuddle Therapy.

Live art displays.

Craft workshops including on how to recycle items and use them to create accessories.

Face painting and selfies corner.

Fitness workshops including a Marine Corps challenge and workout and yoga events.

Food options ranging from tacos to lobster rolls to desserts and even some alcoholic drinks.

Retail stalls from brands ranging from Botanica Chicago to Divinity Seven Apparel. There will be several stores dealing with cannabis and hemp.
Apart from the on-street festivities, stores all along the street will be open, and you can visit them and see what they have to offer.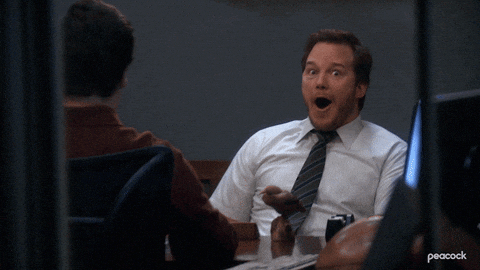 Gif courtesy giphy.
For exact details, you should consult the Loop Alliance website.
Do I have to register to enter?
Image courtesy of Clker-Free-Vector-Images from Pixabay.

First of all, entry is free for everyone.
That being said, there is an option to pre-register to attend. If you do pre-register, you'll be enrolled in a lucky draw to win a $1,000 Loop staycation package.
If you want to register, here's the link.
What are the timings?
Image courtesy of Bruno /Germany from Pixabay.
Sundays on State run from 11 AM to 8 PM CDT.
How do I get there?
You can get to State Street via Lake on the Red Line, State/Lake on the Brown, Green, Orange, Pink and Purple Line and Washington on the Blue Line.
Metra's downtown stations are within a half hour walk.
What's allowed and what isn't?
Image courtesy of Arek Socha from Pixabay.
First of all, there WILL be quite a lot of seating arrangements provided, but going by the previous two Sundays, there'll be a lot of people as well, so you should consider carrying along your own seating arrangements.
Apart from that, non-motor transport options like bicycles, scooters and skateboards are allowed.
You can take your pet dog along, provided they're on a leash.
Finally, you're also allowed to carry your own food and drinks (non-alcoholic)...but you should also check out the various foods that will be on sale, to support the vendors.
For more details, you can check out the Loop Alliance website.
You can also go through this Timeout blog for more information.
And, if you want to pack a little more action into the Sunday, you can sample Chicago's best-loved escape room.
Banner image courtesy of Оля Хмелюк from Pixabay.
BLOGS