It opened its doors during November 2020.

August 1st, 1973.
The day a guest left The Tonight Show Starring Johnny Carson frustrated, humiliated, and wondering if they'd just kissed their entire career and livelihood goodbye.
And it was deliberate. Carson had taken the advice of an individual to plan the events that would lead to his guest suffering a total meltdown.
Curious, isn't it, as Johnny was hardly the type to embarass, let alone humiliate his guests.
I know, you came to this post expecting to read about the Museum of Illusions in Chicago…and probably are wondering why I'm talking about Johnny Carson's talk show….
Don't worry, you'll soon see how the two are connected.
A satisfying takedown…
In the 1970's, an Israeli guy called Uri Geller was touring the United States.
His USP? He claimed to have real psychic abilities. Abilities that, among other things, enabled him to bend spoons without physical force, see inside small containers that were sealed shut, and so on.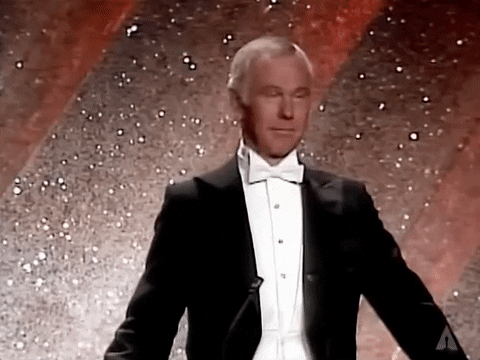 Gif via giphy.
Johnny Carson himself used to dabble in magic tricks when he was younger. Thing is, he always maintained what he did was trickery and deception; he didn't believe in psychic abilities.
He wanted to expose Geller, live on his show. And to do that he sought advice from James Randi.
Randi was a master illusionist and magician who didn't believe in paranormal powers either and had embarked on a parallel career investigating (and debunking) claims of such powers.
Randi advised Carson how to design the props to be immune to any attempts at deception by Geller, and also to make sure none of Geller's team was able to access the props before the show started.
The result?
Despite numerous attempts and excuses, Geller was unable to perform any of his usual acts on the live show. Not a single one.
Now, wasn't that a satisfying takedown?
A museum where YOU can learn how illusions work
If that felt inspiring to you, if you want to be like James Randi and try to figure out how magic tricks and illusions work, there's a very good place in Chicago where you can make a start.
And that's the Museum of Illusions in Chicago. 5000 sq ft of holograms, stereograms, optical illusions, and immersive rooms to challenge your mind and your perception of reality.
Their objective is, more or less, to put you through an Illusions 101 course.
The layout is designed in such a way that you'll have fun while learning how each of their illusions works.
They currently house more than eighty exhibits, all of which are highly visual, engaging and offer a hands-on experience to you. Prepare to have your senses tested as you "experience the impossible".
Next to each illusion is an explanation of how it works. Don't worry, reading them in no way spoils the amazement you'll feel while looking at them.
The staff are well-trained, and will be only too happy to explain anything you can't quite understand.
Some of the illusions you should check out
Getting into some head-to-head contests with your friends in the Smart Playroom.

Growing and shrinking in the Ames Room.

Watching your reflection morph in the Kaleidoscope Exhibit.

Defying gravity in the Anti-Gravity Room.

Avoiding tripping up in the Vortex Tunnel.

Wondering whether you're seeing straight in the Rotated Room.
It's part of a global chain
Image by digital designer from Pixabay.

It all started in 2015 in Zagreb, Croatia. Two gentlemen called Roko Živković and Tomislav Pamuković wanted to open a museum of a different kind…one that would expose visitors to photogenic displays and illusions.
The concept caught on, and pretty soon they were expanding to other locations like Toronto, Dubai, Vienna, Istanbul AND…our very own Chicago.
At this point, it's probably the largest chain of private museums in the world.
How is it different from other museums?
Well, the museum itself says it is an 'edutainment' center. That is, it aims to both entertain and educate visitors. In that sense, it's like most other museums.
But there the similarities end.
For one, the museum allows you to actively interact with their exhibits and displays. You can actually get into boxes, clamber atop chairs, stand on benches and so on…and see deception and trickery at work for yourself.
Second, the museum allows you to take pictures. You know, for your Instagram and so on. Many museums limit what pictures you can take of their exhibits and displays, but not the Museum of Illusions!
In fact, the museum staff may even help you plan the perfect snap or Reel!
Who is the Museum for?
First and foremost, kids LOVE visiting the Museum, and watching their parents' bodies vanish while their head remains visible, or seeing how they can sit for a photo in which they're the same size as their parents.
Curious school students might be interested in identifying the math and physics principles behind some of the illusions.
Fans of master illusionists (like Penn and Teller, James Randi and so on) would also be appreciative visitors.
If you've ever watched Zach King's content, you've almost probably put the place on your list of things to do next week.
Ditto, if you're fans of TV shows like The Mentalist and Deception and felt amazed at the large scale illusions shown in them.
Art enthusiasts, especially those interested in how to use art to deceive the human mind would find this a treat.
Even if you aren't an enthusiast of illusions per se, don't you think some of the exhibits would make a wonderful entry for your Instagram?
And finally, if you're wondering what to do in Chicago on a Saturday evening, or looking for indoor attractions that you can enjoy with family and friends, this is a great choice.
Planning your visit to the Museum of Illusions in Chicago
Where is it located? 25 E Washington Street. It's a few steps from Millennium Park and a short walk away from Maggie Daley Park.
What are the public transport options? The closest L station is Washington/Wabash, and the closest bus station is State & Washington (South).
What about parking? They have an arrangement for discounted parking with Grant Park North Garage on Michigan Avenue and E Washington Street, just over a block away.
Anything to know about their tickets? They offer special prices for veterans and seniors. Children aged 4 and under are allowed in for free. You should note that their ticket prices rise slightly during peak hours.
How long does a visit take? Most people go through it within 45 to 50 minutes. However if you want to understand some of the illusions in greater detail, your visit may take longer.
Do they have a gift shop? Affirmative. You can get some cool news games and illusions there, as well as scaled down versions of some of the museum's illusions.
Food options. They don't have an on-site cafe but there are plenty of restaurants and cafes within walking distance, like Eataly, Cafecito and Beatrix Chicago.
Looking forward to visiting the Museum?
Image by Milada Vigerova on Unsplash.

Prepare to be amazed!
If you have high school students in your group, challenge them to explain the science behind the illusions (without seeing the explanation, of course!).
Going through the Museum takes less than an hour. If you'd like to follow it up with another epic adventure, walk down N State Street, past the Plaza Hotel to arrive at an escape room near you.
Finally, if you found this post useful, bookmark Chicago's best escape room and activities blog to easily access all our future content!
Featured image by FLY:D on Unsplash.
BLOGS