Complete how-to and links included!

Lollapalooza.
One of the many Chicagoan things that were snatched away from us last year, by COVID wreaking havoc.
This year, it's BACK.
Image courtesy tvaziri on imgur.
How do you feel?
Elated?
Ecstatic?
Over the moon?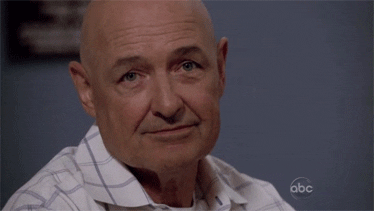 Gif courtesy giphy.
It gets better.
This year, you can score FREE Lollapalooza passes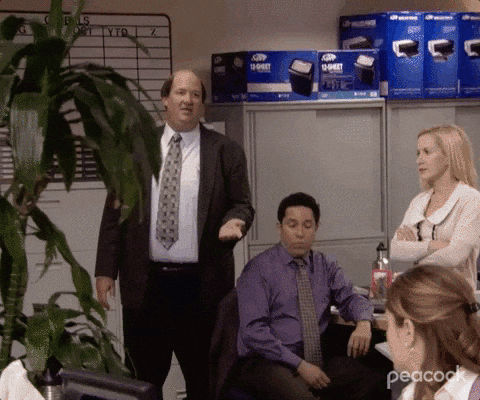 Gif courtesy giphy.
Yeah, you read that right.
This year, you can get Lollapalooza passes FOR FREE!
No, you don't have to buy a product, or enter any kind of competition to do it.
Amazed?
Right...here's the lowdown…
It's a giveaway by the City
Image courtesy Don Agnello on Unsplash.

Till now, getting a COVID vaccine was all about protecting oneself from serious infection and taming the pandemic.
However that changed on Tuesday, June 22nd, with this tweet from the Department of Public Health:
Excited?
Chicago's Lollapalooza 2021 pass giveaway, explained
Image courtesy Robin Higgins from Pixabay.

There are 1200 passes to be given away.
You need to get yourself vaccinated against COVID-19 on Saturday, June 26, to get a free pass.
What will a single pass entitle you to?
Now, as you Lollapalooza 2021 will take place from July 29th to August 1st.
Each pass will be good for one of the four days.
Can I use my pass to enter Lolla on any day I like?
That's a good question.
No, you can't.
Which day your pass is good for depends on where you get vaccinated.
Here's the list:
Wilbur Wright College: passes for Thursday, July 29

Richard J. Daley College: passes for Friday, July 30

Kennedy King College: passes for Saturday, July 31

Malcolm X College: passes for Sunday, August 1
Which day would you like to get a free pass for?
How can I go about claiming a free pass?
Here's what you need to do:
Go to the Lolla Day Vaccination Event website and make an appointment to get jabbed.
Initially, your application will be marked as "tentative". Look for whether it turns to "confirmed". If your appointment isn't confirmed, you're out of luck.
On Saturday, turn up at your designated vaccination site, on time, and await your turn!
Will you be given your pass on Saturday itself?
If you get jabbed on Saturday at one of the four Lolla sites, you'll be eligible for a pass.
But to get the pass itself, you'll need to wait till Saturday, July 10th.
I'll come back to July 10th in a bit.
'Lolla Day' and the House of Blues
Image courtesy Ezekiel Omoabugan on Unsplash.
"Lolla Day" - that's what they're calling June 26th.
Not exactly subtle, is it?
Well, they ARE going all out.
In addition to the Lollapalooza pass giveaway, there'll be DJ's playing music from previous Lollapalooza's. You may also get some other giveaways, although I'm not too sure about that.
The House of Blues event
Remember I mentioned Saturday, July 10th?
On that day, exactly a fortnight after the Lolla Day vaccination, there'll be a free show featuring an "unnamed Lollapalooza artist" at the House of Blues.
That's where you can actually pick up your giveaway Lollapalooza pass.
Please carry your CDC vaccination card and photo ID on that day.
What if you're already vaccinated?
Yep, you're eligible for a free pass if you're already vaccinated.
Keep an eye on the City's website; they'll tell you on Sunday how you can claim a free pass if you've already been vaccinated.
Any other vaccine giveaways in the offing?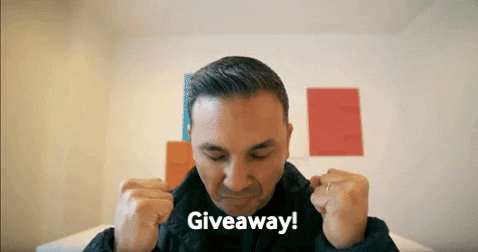 Gif courtesy giphy.

Yep.

For Lollapalooza giveaways, you need to travel to a vaccination site for your jab.
If you'd rather stay at home, you could be eligible for a GrubHub gift card worth $50, under a program that begins on June 28th.
And there'll be other giveaways and lotteries in July as well.
After last year's Lolla2020 virtual event, a return to the live format is indeed welcome.
If you're looking for a Lollapalooza plus experience, you can always check out the various things to do near Lollapalooza.
And, if July 29th seems a long way off, you can check out Chicago's premier escape room experience in the meanwhile!
Have a great Lolla Day and a great Lollapalooza 2021!
Banner image courtesy Brooke Cagle on Unsplash.
BLOGS