Part I of a 2-part series. Some ground rules.

Perhaps you found "escape room near me" trending on Google, and decided that it was going to be your activity of choice over the weekend.
Perhaps your workplace has announced an escape room office event.
Perhaps you've seen us featured on the news…
…and decided it was time you had a shot at beating an escape room.
Beating even the hardest escape room games
Gif via giphy.

Let's be clear: there's no magic wand that you can wave to get on the leaderboard of every escape game you take part in.
And if you somehow had a walkthrough of the escape room, there'd be no fun in doing it.
BUT, based on my own experience of doing escape rooms (yes, I am an avid escape room player in addition to being an owner),
There are a few ground rules you can follow and dynamics you can internalize that will help you win your escape game challenge.
Here they are:
Work as a team.

Don't be afraid to ask for help.

Keep an eye on the time.

Maintain clear communication among team members.

Don't overthink.

Remain focused.

Avoid use of excessive force.
Work as a team
Image courtesy Pexels.

It's well known that escape rooms are good for teambuilding.
Take it from me that escape room games are designed to require coordinated work by a team of people, if you want to win the escape game.
You need enough people working on several angles simultaneously, trying to find the way forward.
And there may be more than one puzzle or task that can be handled better or faster by specific people than others.
Working as a team - rather than as a confused group of people - is always a winning choice in an escape room game.
Choose your team wisely
This might sound counterintuitive, but choosing your escape room team isn't necessarily about choosing the smartest people you know.
Rather, it's about choosing the people you're comfortable working with, those who can contribute to a cohesive environment where even songs matching the escape room atmosphere can become clues to success.
It'll almost certainly be more than once that you'll find yourself getting frustrated over a clue that seems incomprehensible, or a task that seems undoable.
Who would you have by your side at this time? Some very smart people you don't know all that well, or the people that you're close to?

Don't be afraid to ask for help
Image courtesy Pexels.

Having been an enthusiastic participant in a number of escape rooms (like I said before), as well as a game master at Chicago's #1 escape room, here's what I can tell you about asking for help…
A lot of players see it as a sign of "weakness".
Or they take not asking for help at all as part of the challenge.
Here's the thing: asking for help is a natural response to getting in trouble. Getting the help you need is NOT going to dampen your excitement.
On the other hand, if you don't manage to make a lot of headway, but resist asking for help, it'll leave a bitter taste in your mouth.
Game masters are trained to not give the game away
Yep.
Any escape room worth its salt will train its game masters extensively to provide hints carefully so as not to give the entire show away, but just make things a little easier for the players.
We certainly do that.
Keep an eye on the time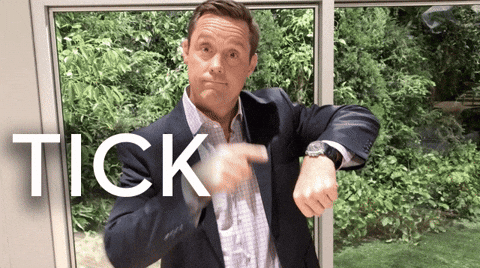 Gif via giphy.

Remember when you settle down at 9 in the evening to grab a couple of episodes of your favorite show on Netflix, where even the TV villain quotes for escape rooms resonate with the cunning plots unfolding on screen, and suddenly it's 2 in the morning when you pause the video to grab a beer from the fridge?
The time just flew by, didn't it?
It's going to be pretty much the same in an escape room…so you better make sure someone on the team is keeping an eye on the time (remember, you have 60 minutes to win it!)
Maintain clear communication among team members
Clear communication among team members is critical to winning an escape room.
Don't take my word for it…take it from Dr. Scott Nicholson, professor of game design and development, and a leading authority on escape rooms.
Intuitively too, it does make sense, doesn't it?
Whether it's a puzzle you've cracked, a clue you've found, or a warning about how little time is left…unless you communicate it to the others, how will you function as a cohesive unit (a team)?
Gif via giphy.
Don't overthink
Don't overthink any of the puzzles or clues.
If it's refusing to yield a solution, all it needs is most likely a fresh pair of eyes. And it won't take a lot of specialized knowledge to crack any of the puzzles.
Remain focused
If you're unable to make headway after a point, it's natural to feel a little frustrated.
Don't let it get to you. Above all, fight the urge to leave the room and catch a break.
Remain focused on the task at hand.
You'll be able to figure it out.
And if it remains unsolvable, you know what to do…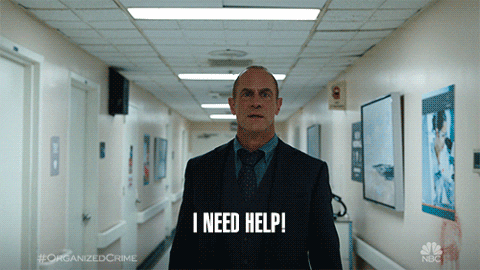 Gif via giphy.

Avoid use of excessive force
An escape room is a test of your wits and of your skills.
Brute physical strength is neither a wit nor a skill.
So, don't use too much of it.
If something is refusing to move like you expect it, it's not supposed to move that way. Trying to force it will waste your time, and could make you liable for the damage caused, if any!
Beating even the most difficult of escape rooms: a final word
Image Courtesy Pexels.

Like I said, there's no set formula that you can turn to, that'll work in every escape room.
HOWEVER, the pointers I have listed out above will help you avoid common mistakes, and have a real shot at winning your escape room challenge.
Wanna test them out?
Google "escape room near me", book an escape room, and see for yourself!
If you're looking for more specific escape room tactics, watch this space for Part II of this topic, where we shall check out tips and tricks for winning any escape room challenge!
Finally, if you want more content on escape rooms, team building, Chicago, and other fun topics, make sure you bookmark Chicago's best escape room blog!
Featured image by Gerd Altmann from Pixabay.
BLOGS