Unless you've been living on a remote island with no connection to the outside world,
Or you're one of those people…who have never heard of one of America's greatest and longest running scripted TV shows…
The news that's been front and center of your attention over the last week or two has been…
Law & Order 2022 Revival: A Decade After Airing Episode 456, Law & Order Returns With Season 21!
Are you excited about Law & Order being revived for Season 21?
Gif via giphy.

It's been almost 12 years since we saw Detectives Lupo and Bernard lead the chase for a suspected domestic terrorist in Rubber Room.
The police and the DA's office had to work together in a race against time to disentangle the world of IP addresses and chatrooms (as the initial lead came in through a comment on a website), spot clues, and break through legal and other obstacles…but they finally did manage to avert the attack.
Notice how I talked about the police and the DA's office (Assistant DA's Mike Cutter and Connie Rubirosa and DA Jack McCoy) team up to face numerous obstacles within a deadline?
Remember that…we'll revisit that theme.
Anyway, the episode ended on a bittersweet note, as we see Lt. Anita Van Buren receive some news about the cancer she's been diagnosed with, right as the show ends.
Are you as excited as we are to see it make a comeback for Season 21?
What are you excited about, the most?
The new case?
Whether the intro (da dan… by Mike Post and In the criminal justice system… by Steve Zirnkilton) has been tinkered with?
The new squadroom and DA's office?
Who's here from earlier seasons, and who's new?
Who's returning, who isn't, and who're the new guys (and gals)? Gif via giphy.

We can't go into an extensive list here, seeing that the show ran from 1990 to 2010, and had several major cast changes…
And we do know many of our favorite people won't be coming back…Lennie Briscoe, Adam Schiff, Arthur Branch to name a few.
But, taking Season 20 as a reference point, we DO know that:
Jack McCoy (played by Sam Waterston) is returning, as Manhattan DA.

Kevin Bernard (played by Anthony Anderson) is returning as senior detective.
Among the new characters are:
Lt. Kate Dixon (played by Camryn Manheim), replacing Anita Van Buren.

Det. Frank Cosgrove (played by Jeffrey Donovan), replacing Cyrus Lupo.

EADA Nolan Price (played by Hugh Dancy), replacing Mike Cutter.

ADA Samantha Maroun (played by Odelya Halevi), replacing Connie Rubirosa.
It should be noted that S Epatha Merkerson (Anita Van Buren), Jeremy Sisto (Cyrus Lupo), and Alana De La Garze (Connie Rubirosa) have starring (but different) roles in Chicago Med and FBI,
Both of which fall within creator Dick Wolf's cop universe…So we might have a few interesting crossovers.
Finally, we aren't sure whether ME Dr. Elizabeth Hendrix (played by Leslie Hendrix) and consultant psychiatrist Dr. Emil Skoda (played by JK Simmons) will appearance…fingers crossed they do!
When does it air?
Thursday, Feb. 24, at 8 p.m. ET/PT. On NBC.
Yes, they'll be available to view online (on the NBC and Peacock sites) after the TV release…but nothing beats catching it live on TV, right?
Preparing for the TV premiere of Law & Order Season 21…
Image by mohamed Hassan from Pixabay.

We're all pumped and raring to experience the first glance at a new episode of Law & Order in a decade…
And we all have our ways of preparing to make the best of it.
Here's how we would approach it:
Clear out your schedule. There should be nothing…absolutely nothing, that requires your attention during the hourlong premiere.

Depending on your workplace, you can even think of leaving a note asking that beginning 7:45PM ET/PT you not be called or emailed for the rest of February 24th.

Plan ahead for dinner.

Get some snacks to enjoy during the show. Beer and fries go well with TV shows you really love.

A common trick used in the first episode of a new season is to end it on a cliffhanger, and extend the story to the next episode. Be prepared for that.

If you're gonna watch it with others, make sure everyone's present before it begins.

And finally, this might sound weird and oddly specific, but doing an escape room can really put you in the Law & Order mood.
Doing an escape room to prepare for Law & Order episode 457?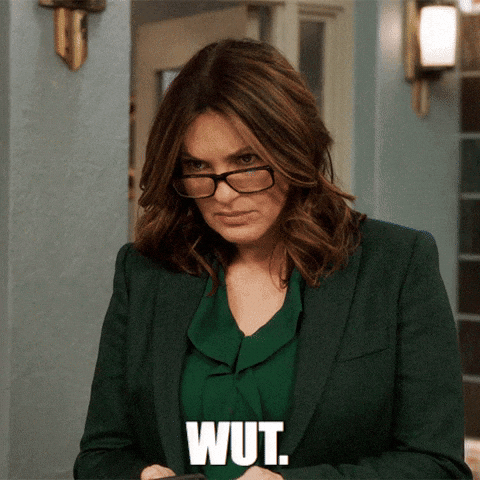 Gif via giphy.

I know what you're gonna say. Possibly Jack McCoy would have said the same thing.
"Conflict of interest!"
After all, we ARE an escape room. Chicago's numero uno escape room, to be precise.
We'd find merit in doing an escape room to prepare for anything and everything, right? It's like they say, "Don't ask a barber if you need a haircut."
Here's the deal, though.
What takes place in an escape room is that you've got 60 minutes to solve puzzles, accomplish tasks, spot clues, and accomplish a goal.
Take our "Zodiac" escape game. It's about you and your buddies teaming up to match wits against a serial killer as you try to escape their lair.
Here's a fact: escape rooms are great for team building.
And now, think about Law & Order.
What was the show all about?
The police (uniformed officers, detectives, forensic experts), and the DA's office teaming up to crack cases and prosecute the accused.
And they'd have to spot clues and follow leads to get to the bottom of things.
Think back to how we talked about Episode 456, Rubber Room.
Sounds pretty escape room-ey to me…
Why don't you Google "escape room near me", select an escape room game, and try it out.
And then tell us (tag us, we're @foxinaboxCHI on Twitter and @foxinaboxchicago on FB) how it went!
Said who?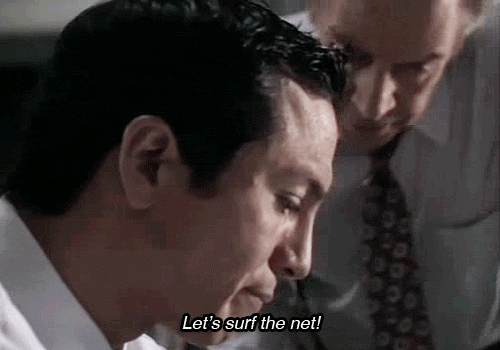 Gif via giphy.

On a parting note, we leave you with five eminently quotable quotes from Law & Order.
- "Everyone who dances with the devil thinks they can walk away. You can't."
- "Always think you have a smoking gun, till the smoke blows in your face."
- "Sometimes the good you do won't do you any good."
- "Home Alone was a movie, not an alibi."
- "Rock. Paper. Scissors. Gun!"
Can you name the characters for each quote?
Featured image by Darkmoon_Art from Pixabay.
BLOGS