Here are the best ways to feel the magic of Christmas 2022 in Chicago!

Christmas in Chicago is a truly magical experience.
The city comes alive with all kinds of holiday season experiences that you can take part in with loved ones, friends from work, and even by yourself.
From catching a glimpse of the City's Christmas Tree to enjoying holiday movies at drive-in theaters, here are the 19 best ways to get into the Yuletide spirit in the Windy City!
Christmas 2022 in Chicago
Even as temperatures begin to drop in November, the celebrations will begin.
As you may know, we ring in the festive season with the official lighting of the City of Chicago Christmas Tree, which takes place at 6 pm on the second last Friday in November.
And the celebrations continue through November, December, and early January.
See the City of Chicago Christmas Tree
Image by Bhargava Marripati on Unsplash.
Were you really thinking of missing the lighting of our "official" Christmas Tree?
Now in its 109th year, the lighting ceremony will take place on Friday, November 18th, at 6 pm.
The massive tree will shine brightly near the intersection between Michigan Avenue and Washington Street.
A perfect place for folks looking to stop by the ice skating rinks as they gear up to celebrate Christmas in Chicago.
Ask anyone, and they'll tell you our tree is one of the best Christmas trees and light displays in the United States, along with the Rockefeller Tree in NYC.
You should also check out the Wrigley Building Christmas Tree
This year will also see the 5th lighting ceremony of the Christmas tree at the Wrigley Building.
Emceed by Mr. and Mrs. Malnati from Lou Malnati's and accompanied by music from Lauren Paris and Good Cheer, this should prove an interesting event.
Visit the Mag Mile website for more information!
Website: Visit the webpage on the City's website
Location: Check address/Plan route on Google Maps
Experience a German-style Christmas market at Christkindlmarket
Image by Chad Madden on Unsplash.

Sipping mulled wine from a specially carved mug, gorging on potato pancakes and bratwurst, gazing around at Christmas ornaments, and listening for the chime of cuckoo clocks...
Does it get any more Christmassy than that?
And that is what you can expect at Christkindlmarket, our annual, free-to-enter Yuletide market.
Shop for Christmas products from around the world and enjoy German food and drinks such as bratwurst, strudels, pretzels, and hot spiced wine (called glühwein).
Pro tip: You can buy souvenir mugs to remember your trip. Have last year's mug? Bring it around this year for discounted refills!
Where does it take place? The main event takes place at Daley Plaza. There's another one at Gallagher Way in Wrigleyville. And this year, they'll be opening a third location, at Aurora.
How long does Christkindlmarket last? Christkindlmarket lasts a little over a month, from the date of the lighting of the City Christmas Tree till Christmas (December 24th).
Website: Visit the website
Location: Check address/Plan route on Google Maps
Inquiry form: Visit their contact page
Email: info@christkindlmarket.com
Phone: (312) 494-2175
Try to escape a locked room in 60 minutes (escape room)
Gif via giphy.

Want to do something a little different this Christmas?
Go on a real-world adventure with your family and friends right in the heart of Chicago?
Solve puzzles and crack codes while decked out in your holiday best?
Then you should head for Chicago's most-voted escape room - Fox in a Box!
What is an escape room?
Never heard of an escape room before?
Well, it's a themed game where your aim is to accomplish a certain mission inside a locked room within 60 minutes.
As the clock ticks down, you'll have to work with your group as a team, cracking puzzles and spotting clues to find the way forward.
Can you escape the room before time runs out?
What kind of missions can you expect?
Well, we've cast the net fairly wide, with game themes that range from a Cold War espionage thriller to a serial killer adventure.
Look through our escape games page for more details.
Office parties
Looking to have an office Christmas party?
You should know we hold team building events for large groups in which we organize everything from the escape room games to the food and drink packages.
What age are the Fox in a Box escape rooms for? Due to its theme (serial killer), Zodiac is limited to those 18 years or older. For the other rooms, we recommend a minimum age of fifteen but do allow players as young as 7 and above. Please visit our FAQ page for details.
Website: Visit the home page
Location: Check address/Plan route on Google Maps
Email: info@foxinaboxchicago.com
Phone: (312) 878-7899
Gaze at the Christmas lights in Morton Arboretum
The 10th anniversary of the Arboretum's annual holiday light show is coming up, with a mile-long walkthrough and LED displays set among 50 acres of trees.
This year they're adding "Electric Illumination" to their list of events, a late-night show that'll feature DJ-curated music and light shows; you can also expect a special finale event in the new Grand Garden.
What time does illumination start at Morton Arboretum? Most of the events begin at 4:30 pm, while the final entry is at 8:30 pm. Some shows, like the Electric Illumination, may have different timings. You can find further information here.
Website: Visit the webpage on the Arboretum website
Location: Check address/Plan route on Google Maps
Inquiry form: Visit their contact page
Email: trees@mortonarb.org
Phone: (630) 968-0074
Check out Lightscape at the Botanic Garden
If you find yourself in need of some holiday cheer after dark, head to the Chicago Botanic Garden's Lightscape.
It's an illuminated trail featuring thousands of twinkling lights with delightful exhibits like a group of trees decked out in bulbs playing holiday songs.
They have new exhibits this year, like Spark Ballet - lights flickering inside lanterns hanging on trees and sitting on the ground, creating a ballet-like effect.
How long is Lightscape at Chicago Botanic Garden? It follows a path around the Garden's main island that's around 1.25 miles long.
Website: Visit the page on the Botanic Garden website
Location: Check address/Plan route on Google Maps
Phone: (847) 835-6801
Visit Lincoln Park Zoo for ZooLights
Lift your spirits with a little magic this winter at ZooLights!
Experience hundreds of glowing LED displays and seasonal experiences all under the glow of millions of twinkling lights.
Enjoy snacks and hot beverages at stands throughout the zoo.
You can also look forward to special events like the BrewLights beer festival.
What time are the Lincoln Park Zoo Lights? The event will run from 4:30 pm to 10 pm every day from November 19th to January 1st, EXCEPT for Thanksgiving Day, Christmas Eve, and Christmas Day.
Pro tip: Entry to the ZooLights will require a $5 ticket from Tuesdays through to Sundays. Entry on Mondays is FREE.
Website: Visit the webpage on the Zoo website
Location: Check address/Plan route on Google Maps
Inquiry form: Visit their team contact page
Phone: 312-742-2000
Attend the very first Sparkle Light Festival at Impact Field
Attention, fans of the Chicago Dogs…and everyone else.
This Christmas, prepare to see Impact Field as you've never seen it before!
From November 18th, the ballpark will be transformed into…
five illuminated villages with millions of sparkling lights, custom 3D holiday features, ice tube slide, holiday train adventure, mouth-watering food and drink and much, much more.
Holders of the fest's $70 Rivers Stadium Club Tickets can enjoy a premium buffet and unlimited rides down the Alpine Slide.
Website: Visit the website
Location: Check address/Plan route on Google Maps
Inquiry form: Visit their team contact page
Email: info@sparklerosemont.com
Phone: (847) 636-5450
Set foot inside Winterland at Gallagher Way
The Wrigleyville edition of Christkindlmarket will be at Gallagher Way till December 31st.
Besides that, Winterland is returning to Gallagher Way this year with even more family-friendly activities and immersive experiences.
You can expect all your favorite such as the annual tree lighting ceremony, curling and skating in the Gallagher Ice Rink, and getting your picture taken along with Santa and his elves at Santa's Workshop.
Website: Visit the website
Location: Check address/Plan route on Google Maps
Email: info@GallagherWay.com
Phone: (773) 388-8260
Snap a Christmas selfie at The Bean
Image by Leon Wu on Unsplash.

For Chicagoans, there perhaps isn't any more iconic spot for a Yuletide selfie than The Bean.
Located in Millennium Park, the famous reflective sculpture offers endless possibilities for capturing your Christmas cheer.
Pro tip: Your Instagram would benefit the most if you were to include the frozen Lake Michigan in the background.
Location: Check address/Plan route on Google Maps
Marvel at digital art in Art on the Mart
Gaze in wonder at the world's largest permanent digital art projection from the Chicago Riverwalk.
The exhibit projects contemporary artwork across the river-facing side of theMART.
During the winter, you can expect to catch sight of Harmonic AI by Ouchhh Studios, Shaping the Future by After School Matters, and The Nutcracker by Joffrey Ballet.
Is Art on theMART every night? Yes, at 8:30 and 9:00 pm.
Website: Visit the website
Location: Check address/Plan route on Google Maps
Inquiry form: Visit their team contact page
Go ice skating
Image by weston m on Unsplash.

If you're looking for a winter activity that combines sports, tradition, and holiday cheer, look no further than ice skating.
Grab some friends, strap on a pair of skates, and glide along the frozen surface while admiring twinkling lights and festive decorations.
And don't worry about bringing your own skates - most rinks offer rentals for a small fee. So grab some hot cocoa and hit the ice for a true Chicago Christmas experience.
The best places in Chicago for ice skating
First up, of course, is the ice skating trail at Maggie Daley Park in the heart of downtown Chicago. It's famous for being ribbon-shaped and twice as large as the average rink.

Next is the McCormick Tribune Ice Rink in Millennium Park, with panoramic views of The Bean and of the city skyline.

The Gallagher Ice Rink at Gallagher Way in Wrigleyville welcomes skaters, both newbies and experienced folks.

Furthermore, there are neighborhood and community skating rinks throughout the city.
Take part in the Millennium Park Holiday Sing-Along
The holidays in Chicago just aren't complete without the annual Millennium Park Holiday Sing-Along.
And they're back this year for four Fridays from November 25th to December 16th.
Join ordinary Chicagoans and community singers and choruses from around the city to belt out classics like Jingle Bells and Silent Night.
It's a heartwarming spectacle as voices from all walks of life unite in harmony, making for an unforgettable holiday experience.
Website: Visit its webpage on the City of Chicago website
Take a swig of Glogg At Simon's Tavern
This much-loved bar in Andersonville has been around since 1934.
It's well-known for its signature spiced wine (called glogg) that's a hit at Christmas.
Team up with your mates and head here for mugs of glogg and jukebox music all night long!
Website: Visit the website (Instagram account)
Location: Check address/Plan route on Google Maps
Phone: (773) 878-0894
Dine inside an igloo on the Godfrey Hotel rooftop
The Godfrey Hotel's heated igloos are the perfect place to spend a winter evening! These dreamy see-through buildings keep you warm while drinking and enjoying views of the city.
Each igloo seats six people, and each group must buy its own bottle of wine.
Pro tip: We hear their sushi, lamp chops, and wagyu sliders are to die for!
Website: Visit the website
Location: Check address/Plan route on Google Maps
Inquiry form: Visit their team contact page
Email: info@iogodfrey.com
Phone: (312) 374-1830
Have dinner at The Walnut Room in Macy's on State Street
Set against a panoramic view of the Chicago skyline, the Walnut Room inside the Macy's on N State Street has become something of a Chicago institution.
The interior is gorgeous, with elegant decor, magnificent chandeliers, and a towering Christmas tree at the center.
Pro tip: If you haven't tried it till now, make sure you order their famous chicken pot pie.
Why is the Walnut Room Famous? Its claim to fame is that it's the first and longest running restaurant that's located inside a department store.
Website: Visit the website
Location: Check address/Plan route on Google Maps
Inquiry form: Visit their team contact page
Phone: (312) 781-5219
Catch holiday movies at a drive-in theater
The perfect way to spend your Christmas with family and friends - at an old-fashioned drive-in theatre.
Look back on fond memories as you watch classics like A Christmas Story, Elf, and Home Alone while you're there!
Experience how Christmas is celebrated around the world (at the Museum of Science and Industry)
Every year since 1942, MSI has put on Christmas Around The World and Holidays of Light - two shows depicting Christmas as it is celebrated in various countries and cultures around the world.
This vibrant display features more than 50 ornately decorated trees representing various holiday celebrations.
Not only does this exhibit provide an educational opportunity, but it also serves as a reminder that no matter our cultural differences, we all come together to celebrate this time of joy and love.
Website: Visit the webpage on the Museum website
Location: Check address/Plan route on Google Maps
Inquiry form: Visit their team contact page
Phone: (773) 684-1414
Enjoy live performances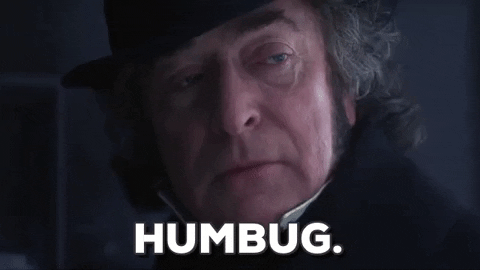 Gif via giphy.

As the weather gets colder and the holiday season approaches, there's no better way to get into the holiday spirit than attending a live performance in Chicago.
Ditch Netflix, gather some friends or family, and head out for some live seasonal entertainment, like...
Participate in the Santa Hustle
The Santa Hustle is coming to town and you're invited!
Put on your best Santa costume, strap on sneakers, and compete for the gold medal!
Website: Visit the website
Celebrating Christmas 2022 in Chicago - a final word
Gif via giphy.

That's it from us on how you can make Christmas in Chicago unforgettable.
From Christmas shopping at Christkindlmarket to playing escape rooms to skating across rinks, there's no shortage of holiday cheer in the Windy City.
So get your winter gear ready and celebrate Christmas in style!
Featured image by Enrique Jimenez from Pixabay.
BLOGS